*This post may contain affiliate links. As an Amazon Associate we earn from qualifying purchases.
However, we all know that a central air conditioner can be very expensive, and a window-mounted type is not always an option since you need to alter a part of your home.
Well, you don't have to settle with a central air, window-mounted, or an electric fan just to beat the summer heat.
Portable air conditioners are becoming a lot more popular these days because they are affordable, extremely convenient, and best of all, effective.
With their portable nature, you can easily move the unit in and out of different rooms, depending on your needs.
The best clincher is that they're a lot more affordable than central air and more powerful than most window-mounted types.
For this article, we pick the best portable AC units that you can buy from the market.
Comparison Table
[amazon box="B01AA8WOAK, B00B2BTAV6, B06XBF75QJ, B01DLPUWL2, B071VYD4WZ, B078W54RDC, B071XVKR4T " template="table"]
How We Chose Our Ratings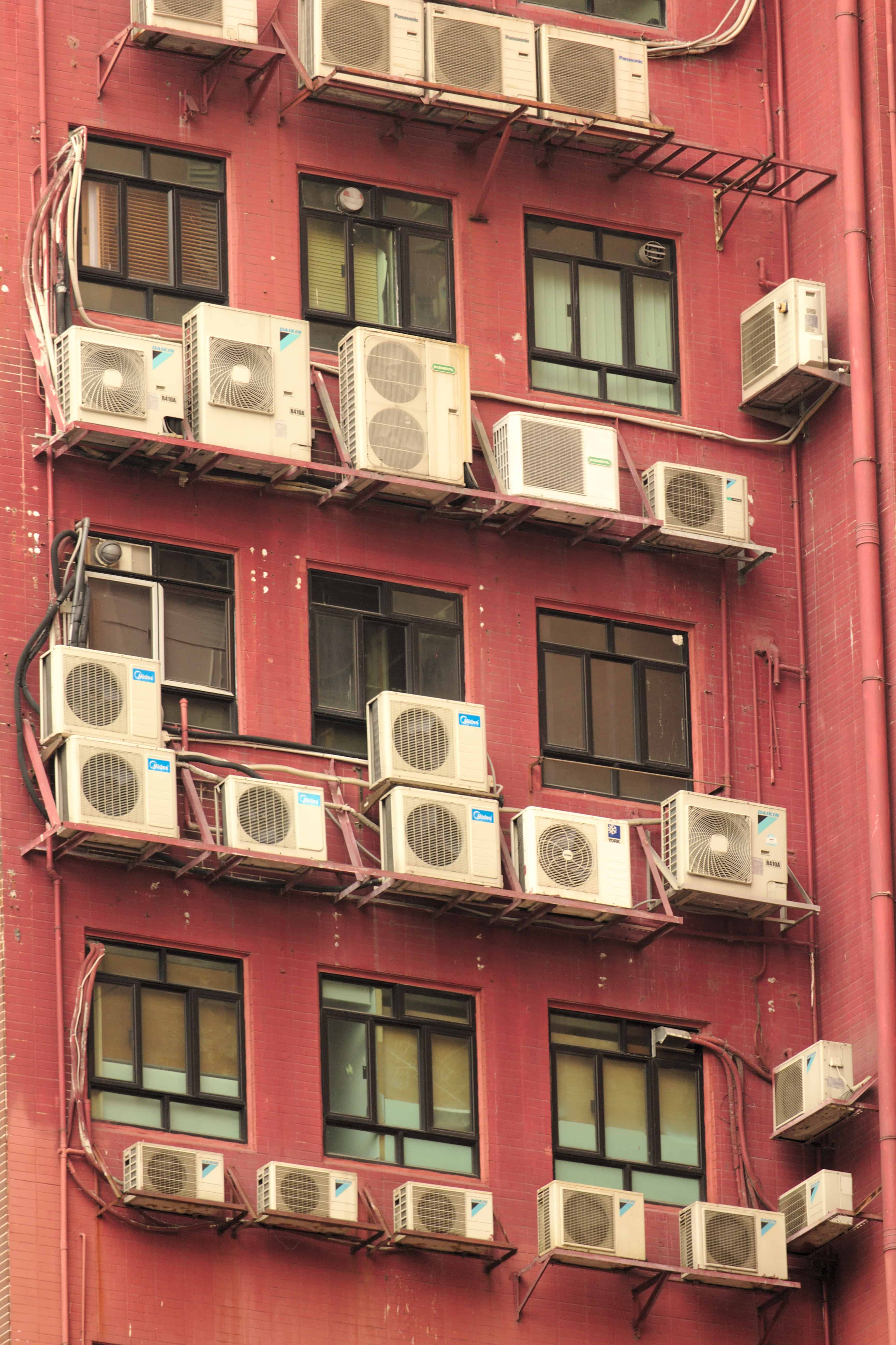 Photo by Chromatograph on Unsplash
Sorting through the best portable air conditioning units is no easy task. We know that all too well. So, we did the hard part of researching and testing the products for a few hours (not really few), so you don't have to. We know that our readers have trusted us to provide them with recommendations that will help them make an informed purchase.
It's important for us to be informative, accurate and honest.
For this list, we have taken into account some key factors like portability, dimensions, specs, features, and price. We also checked the user reviews and feedback for each of the models to ensure that the list is populated with portable ACs that people actually liked.
Let's get to it!
7 Best Portable AC Models for Your Home
Whynter Elite ARC-122DS Portable Air
[amazon fields="B01AA8WOAK" value="button"]
Conditioner
Weight: 60pounds

Dimensions:17 x 29.5 x 16 inches

Noiselevel (dBA): <52

Coolingcapacity: 12,000 BTU
Key features: Patented auto drain function, three operational modes, Includes window kit, Casters for easy mobility, Digital operation with remote control
The dual-house Whynter Elite ARC-122DS Portable Air Conditioner is one of our top picks mainly due to its cooling performance.
This unit draws the least infiltration air which is basically the hot air that's sucked in from the outside of the room that you're trying to cool. The 12,000 BTU is certainly noslouch and can effectively cool a room up to 400 square feet.
Although it's a bit difficult to pin down the energy consumption with a portable model, we believe that the Whynter Elite is one of the most efficient units out there. Also, it's certainly a great boon that it's a very quiet air conditioner. It's a true portable AC unit as it's smaller and lighter than most "portable" models available.
As of this writing, the Whynter Elite is on sale so better check it out before it goes away.
Honeywell MN10CESWW Portable Air
[amazon fields="B00B2BTAV6″ value="button"]
Conditioner
Weight: 61.7pounds

Dimensions:15.2 x 18.1 x 29.4 inches

Noiselevel (dBA): 51 to 54

Coolingcapacity: 10,000 BTU
Key features: Washable Filtration System, Auto evaporation, Built-in dehumidifier with continuous drain system, Feather-Touch Control Panel & Display
The Honeywell MN10CESWW Portable Air Conditioner is another stellar AC unit that offers decent cooling power and enough bells and whistles.
The Honeywell MN10CESWW boasts a minimalist design that should look good in any living space. The 10,000 BTU cooling capacity should have no problem cooling a 350-square-feet room. Since this is a portable AC unit, you can easily transfer this cooling beast from the living room to the bedroom.
The Auto evaporation adds a great deal of convenience because there's no bucket or tray for you to empty. The filter system does a great job of filtering dust, pet dander and hair. Once things get too nasty, you can just easily wash the filter, no problem.
This air conditioner uses a dual-motor technology which also equates lower noise levels. At 51 to 54 decibels, that's about as loud as two people having a normal conversation in aroom.
It's a full-featured portable unit that delivers on all fronts.
LG LP1215GXR Portable Air Conditioner
[amazon fields="B06XBF75QJ" value="button"]
Weight: 61.7pounds

Dimensions:16.9 x 13.8 x 32.7 inches

Noiselevel (dBA): –

Coolingcapacity: 12,000 BTU
Key features: Dehumidification function, Stylish black design, Easy to clean filters and tubes, Oscillating Air Vent technology, Programmable 24-hour on/off timer
One of the first things you'll notice about the LG LP1215GXR Portable Air Conditioner is its sleek, black design. So, if you have a home with a modern design, this unit should have no problem blending.
However, this model is not all about the looks.
The LG LP1215GXR features a BTU rating of 12,000 as per ASHRAE-128 standard and 7,000 BTU if we're going with the DOE 2017 standard. The unit can provide a nice, cooling comfort for rooms up to 300 square feet. This air conditioning unit also has a dehumidification function which works in the air at a rate of 1.2 pints per hour.
The oscillating air vent mechanism is a pretty neat feature that works to efficiently circulate cold air throughout the room. Yup, this AC unit does a very good job of eliminating hotspots for that total comfort wherever you are in the room.
LG has always been a reputable brand and this air conditioner is a testament to that.
Black + Decker Portable Air Conditioner
[amazon fields="B01DLPUWL2″ value="button"]
Weight: 52.9pounds

Dimensions:16.5 x 11.5 x 26 inches

Noiselevel (dBA): 75 on high setting

Coolingcapacity: 8,000 BTU
Key features: Remote Control, LED Digital Display, Slide Out Filter, Works in double hung or sliding windows, Easy Mobility
Black and Decker is one of the most well-known hardware and home improvement companies in the United States. The Black + Decker Portable Air Conditioner is an excellent addition to the company's product line.
For less than $300, this AC unit is definitely a budget-friendly option. Despite being affordable, the unit is solidly built and offers a decent performance. Perhaps the standout feature of this air conditioner is the vertical ventilation system. The design really helps improve the airflow of the system, allowing you to quickly cool off all the spaces in the room.
The 8,000 BTU (or 5,000 BTU according to the 2017 regulation change) isn't the most powerful in this list but it certainly makes up in other areas. Despite being a budget option, this AC packs plenty of useful features. It comes with a window kit that makes it easier to install. The caster wheels also add a great deal of portability to the unit.
Overall, this is a quality portable air conditioner that won't break the bank.
JHS A001-10KR/D Portable Air
[amazon fields="B071VYD4WZ" value="button"]
Conditioner
Weight: 53pounds

Dimensions:12.6 x 14.6 x 28.7 inches

Noiselevel (dBA): ≤ 54

Coolingcapacity: 10,000 BTU
Key features: 2018 upgraded compressor, Three modes, Digital LED panel, All-direction stainless castors, Tool-free installation, 3-in-1 Design
JHS is not the most popular out there but it's a company known for their quality but affordable AC units. The JHS A001-10KR/D Portable Air Conditioner is a fairly new release, and it has already managed to catch our attention.
It's a 3-in-1 design which means that you have three functions integrated into the unit: air conditioner, dehumidifier, and fan. This 10,000 BTU is capable of cooling off an area up to220 square feet. So, it's a good option for cooling a small room or office.
As mentioned, it also comes with a dehumidifier. If you live in an area where it's hot and humid, this unit will help you achieve that nice, cooling comfort. With three fan speeds and a 50.7 pints per day dehumidifier capacity, this is a highly versatile portable AC for a great price.
There's also an LED digital display which clearly shows the important information that you need to know such as the current room temperature. When the room is at the right temperature, you can use the sleep mode to save even more energy.
It's a powerful, very efficient, and versatile portable air conditioner, what more can you ask for?
[amazon link="B0028AYQDC" title="6. Frigidaire Cool Connect Smart Portable Air Conditioner" /]
[amazon box="B0028AYQDC" /]
Weight: 85pounds

Dimensions:12.6 x 12.6 x 36.8 inches

Noiselevel (dBA): –

Coolingcapacity: 12,000 BTU
Key features: Wi-Fi ready, Frigidaire smart app for mobile operation, 360-Degree airflow, 3 cooling speeds, 3 fan speeds, 24-hour on/off timer, Auto cool function, Energy saver mode
The Frigidaire Cool Connect Smart Portable Air Conditioner is not exactly cheap. However, it can also be the smartest appliance in your home.
For starters, it's a 12,000 BTU air conditioner that's capable of cooling off a 550-square-foot room. The 360-degree airflow is also a nice addition, and it helps the unit to cool off every bit of space in the room as quick as possible. There are three cooling speeds and 24-hour on/off timer which are both fairly standard but it's still nice to see.
However, what makes this portable AC unit special is the fact that it's actually Wi-Fi ready. With the use of the Frigidaire smartphone app, you can freely control the AC in ways that are not possible with a standard remote. For example, you can turn on the AC before you even get. Plus, it's also compatible with Alexa and Google Assistant.
It's definitely an air conditioner that really pushes the limits of tech.
COSTWAY Portable Air Conditioner
[amazon fields="B00KOHMRA0″ value="thumb" image_size="large" image_align="center"]
Weight: –

Dimensions:12 x 28.1 x 13.3 inches

Noiselevel (dBA): 55

Coolingcapacity: 10,000 BTU
Key features: Multiple modes, 24-hour programmable timer, LED display panel, Remote control, Auto condensate circle
The COSTWAY Portable Air Conditioner is highly recommended if you want the best portable AC with a no-nonsense approach.
As you can see from its design, this unit is designed with practicality and core function in mind. It features a pretty decent 10,000 BTU power which is enough to cool off a 200-square-foot area. This is a cost-effective option for small rooms, apartments, dorms, and more.
The unit employs an up and down air deflection which facilitates good airflow, so the entire room is cooled in no time. There are also multiple modes, so it's also a versatile unit. Best of all, this Costway AC is just affordable with a sub $250 price.
Portable AC Buyer's Guide
Before buying a portable air conditioner for your home,here are some questions that you need to ask yourself:
1. What Size of the Portable AC do I Need?
Portable ACs are rated in British Thermal Units (BTUs) per hour. Basically, models with higher BTU ratings mean that it offers more cooling power and better coverage. Before buying your portable AC, make sure that it's appropriate for your space so you don't waste energy and money.
Most portable ACs will list their BTU rating and effective coverage in their specifications, so be sure to check for those.
2. How Much Maintenance can I Handle?
Fortunately, many portable ACs are not that intensive when it comes to maintenance.
At most, the only maintenance step you need is to drain collected moisture. Depending on the model, there are multiple ways to remove the moisture which usually involve removing a pan or container and empty as needed.
However, there are also portable ACs that feature fully self-evaporative designs which automatically evaporate most of the collected water.
3. Is Noise a Concern?
Portable air conditioners do create some noise since the unit is housed inside your space. If noise is a concern, check for decibel (dB) levels created by the unit.
Needless to say, the quieter the unit, the more expensive it is.
4. Is Energy Efficiency a Concern?
Whether it's for the sake of the environment or your monthly utility bills, it's always a good thing to have an energy-efficient portable AC.
To determine the energy-efficiency of a unit, check the Energy Efficiency Ratio (EER). The EER informs you just much BTUs are utilized for each watt of power. Basically, units with a higher EER means it's more energy efficient.
Which Portable AC Unit Will You Choose?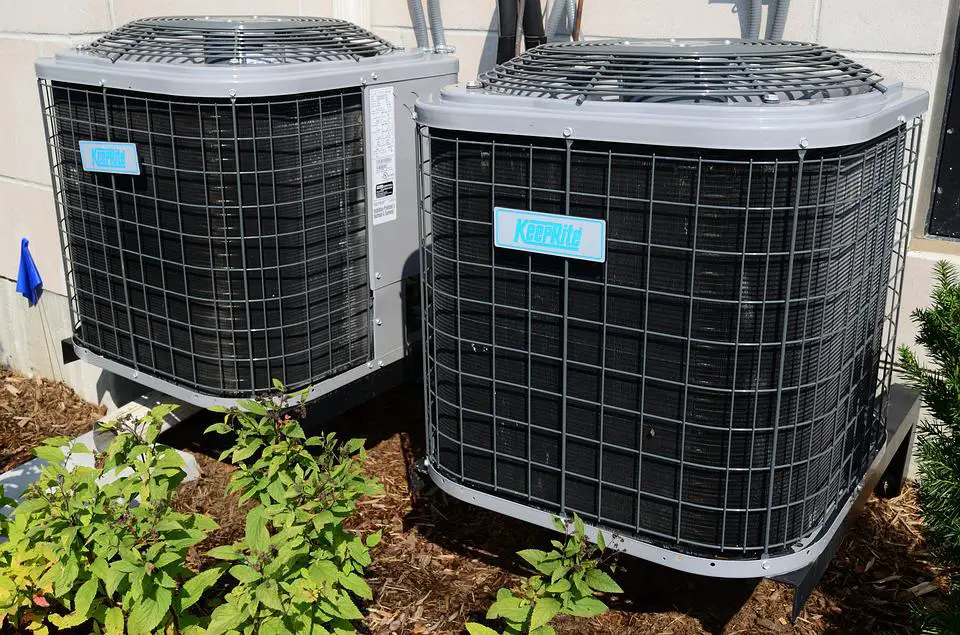 Image source: Pixabay
That wraps up our list of the best portable AC units that you can get in the market right now.
Hopefully, this quick guide has helped you choose the right portable cooling solution for your home or office. Well, at the very least, we're hoping that we have managed to point you in the right direction.