*This post may contain affiliate links. As an Amazon Associate we earn from qualifying purchases.
Summers are good for a variety of things. However, heat can have a serious detrimental effect on your health. It is important that you find ways to cool off and protect yourself from this heat. A portable air conditioner is a splendid cost-effective way to keep cool this summer. It is more than just a luxurious comfort. It is critical to your health and well-being. However, it is important that you read this guide before buying a unit in order to make the right choice.
The Cost of Cool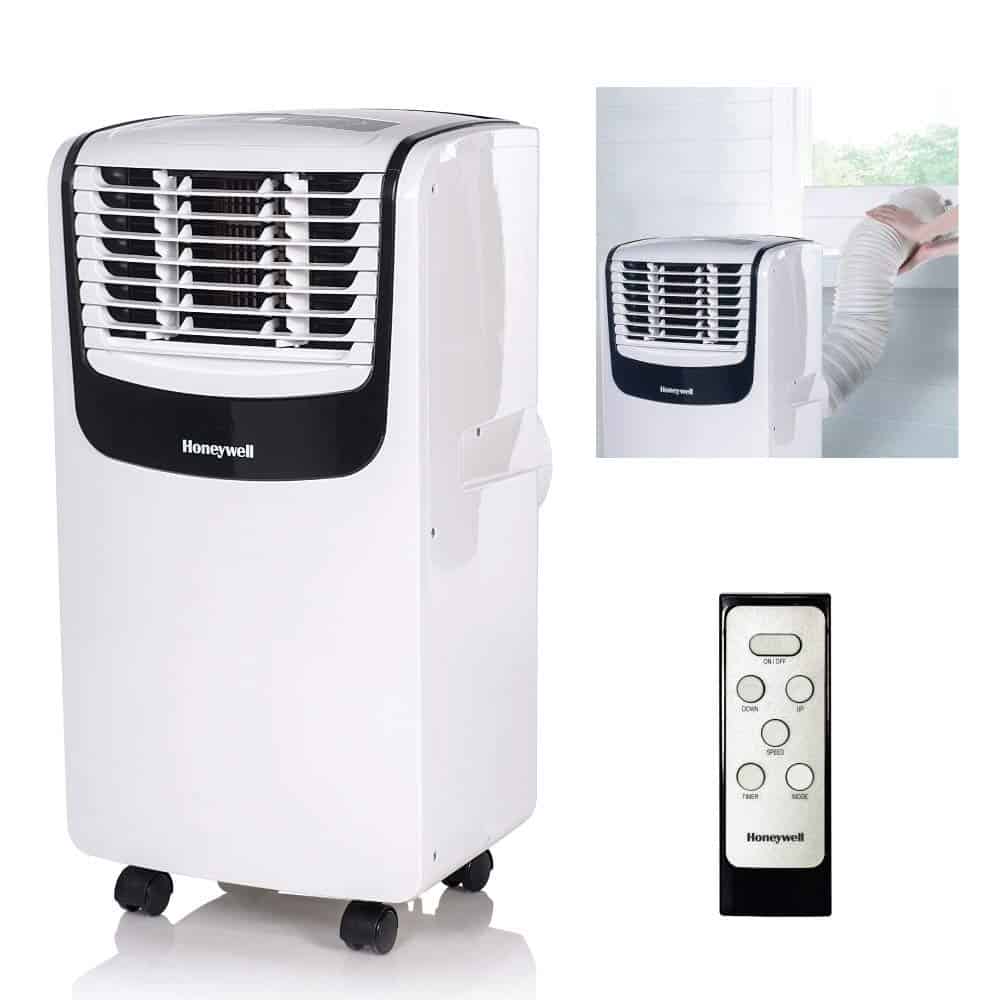 Energy is used by every air conditioning device. However, with central air conditioning or AC units, you might pay more than the benefits you acquire. A portable conditioner is a smart option to keep cool while saving money on electricity bills. As per a report by Energy Star, 13% of an average home's energy bill is due to the energy spent on air conditioners.  
Benefits of Portable Air Conditioner over Central Air Conditioners
Portable air conditioners are a great way to keep one area of the house cool. Generally, there are specific areas of the home such as the living room or bedroom where you spend most of the time. With central air conditioning, you waste energy to keep the entire home cool. However, with portable options you can save on energy bills as keeping one area of a house is cheaper and more efficient than cooling the entire home.
Things to Consider
amazon
It is important that you choose the right portable air conditioner in order to maximize on the benefits.
Cost of a Unit
Home portable units cost anywhere between $150 and $800 with commercial options costing up to $10,000. The cost of a unit primarily depends on the cooling efficiency and power. For instance, units built for a large area such as the living room will cost far more than a unit built for a small bedroom.Some portable conditioners double up as dehumidifiers and heaters as well. You can expect such models to cost more. Additionally, features such as remote control, programmable timers and quality will make the price go up. You should also keep part replacements and repair costs in mind while choosing the thriftiest option.
Portability
There are many portable air conditioner units that require installation in a room. Many can be moved around the house while some others are handy enough to be carted in a car as well. Identify your portability needs before you buy a unit. For instance, if you are planning on moving the air conditioner from room to room then you need to find one that is adequately sized and does not weigh too much.
Even if you are planning to keep your unit in one spot, you need to ensure that the unit fits in that spot. Measure the area and compare with unit specifications before deciding on a unit. You may consider options to re-arrange your room in case the unit you want does not fit in the spot of your choice.
Cooling Power
Sometimes, big units might cool only a small area of the home. Do not be tricked into buying larger units merely because of their size. Manufacturers of air conditioners use BTU to measure what size room a unit can effectively cool. Power and cooling efficiency is greater with a higher BTU number. For instance, a room size of 700 sq. ft. requires 14,000 BTU while 2,700 sq. ft. need 36,000 BTU for effective cooling.
However, a catch here is that doors and walls hamper the cooling efficiency of an air conditioner. Hence, if you have a 1,200 sq. ft. area with many doors and rooms, then 21,000 BTU might fall short of your expectations. It would be better to invest in multiple air conditioners with a weaker power. You could also invest in a highly portable air conditioner that you can move around from room to room.
Ambient Heat
Some rooms in your home might receive direct sunlight for a good part of the day. These rooms will have more ambient heat. It is important that you factor in these heat fluctuations before deciding on a product. Additionally, if your gas range or oven stend to send heat waves into rooms, then you might want to invest in a high BTU unit.
Energy Use
One of the biggest benefits of portable air conditioners is that they help in saving energy and reducing the electricity bill. If energy is a big consideration point for you, then you should find units with programmable thermostats. This makes the machine automatically switch off after reaching a certain temperature. You should also ensure regular cleaning and maintenance as using an improperly maintained machine will lead to higher energy costs. Energy Star has rated many models on the basis of their energy efficiency. This can help you select an energy efficient model.
Ventilation Kits and Hose
Air conditioners work by pumping out hot hair. Hence, you would need to keep yours close to a window. Alternatively, you may also buy an extension hose or vent kit to place the conditioner in a more convenient place. There are two kinds of hoses used by portable air conditioners:
Single hose units need to work harder as they use the same hose for both intake and exhaust of air. These are not very efficient even though they deliver appropriate cooling.
Double hose units on the other hand have separate hoses for intake and exhaust. This results in almost 40% quicker cooling as compared to single hose models. These units are more suited for larger rooms.
Noise
Every air conditioning unit makes a noise. However, the ideal unit will make a minimal sound that can be ignored as background noise. A manufacturer generally advertises if a unit produces minimal noise. However, it is best to read customer reviews before settling for an option.
Installation
In general, a portable air conditioning unit should be easy to install. The only part that is troublesome is hooking up the vent kit for ventilation. If you are planning on setting up the unit yourself then you need to ensure that there is a step-by-step guide with the product. If you plan on moving your unit from room to room, then it will be better to set up two vent kits, one in each room's window.
Condensation
There are three types of condensation techniques. Some conditioners deposit condensate into an internal tray that needs dumping while others partially condense through the hose with minimal water in the drip pan However, the best kind is a no-drip air conditioner that releases the entirety of the condensate into the air through an exhaust hose.
Things Ultimate Buying Guide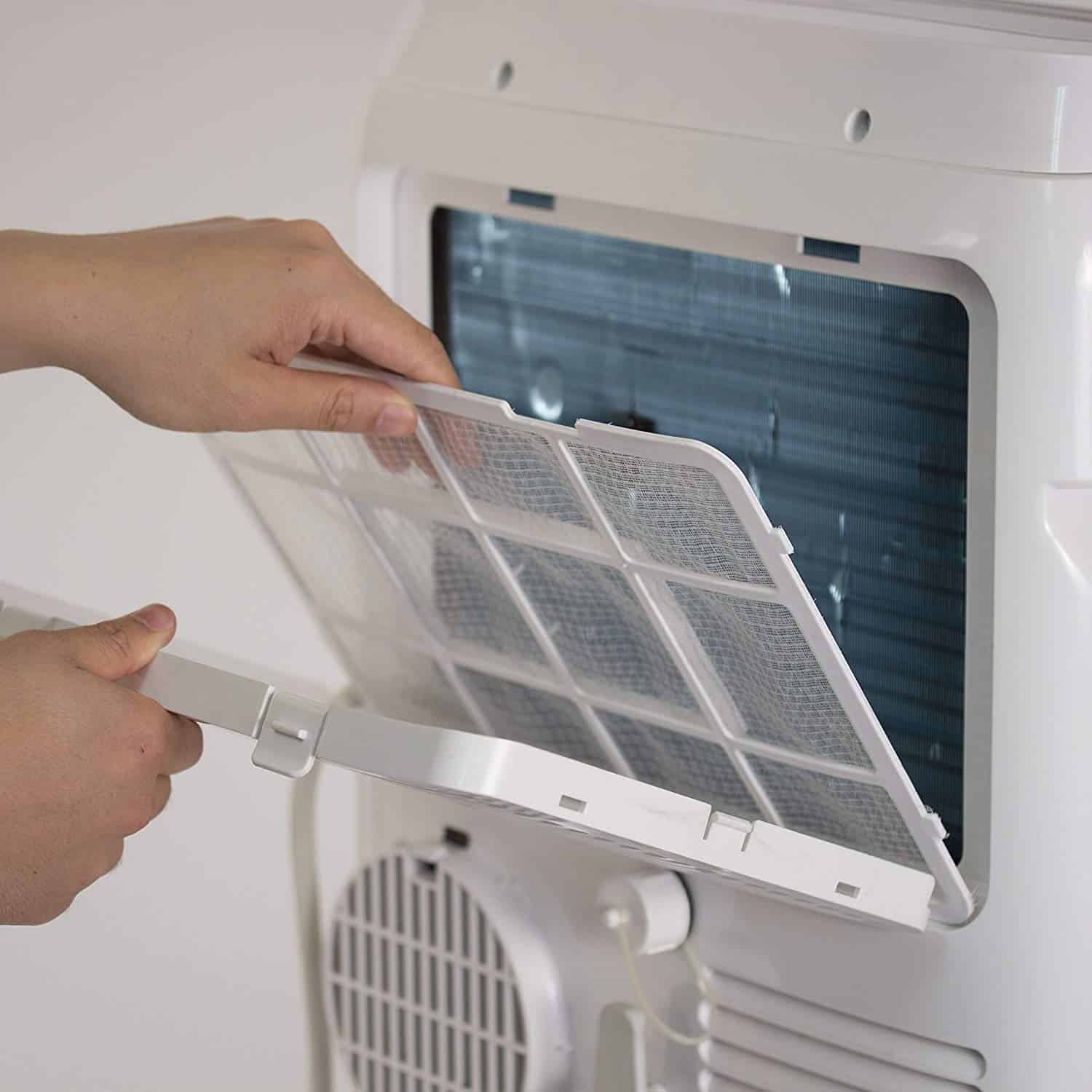 amazon
The most popular type of portable air conditioning unit is one that is easy to install and convenient to move around. Additionally, added features such as programmable thermostat, remote control and auto drain systems are preferred.
Brand plays a very important consideration in purchasing an air conditioner unit. A tested brand will always be a better choice than buying from a brand that is known to provide inferior units. Depending upon your requirements, there are many brands that you can choose from.
Danby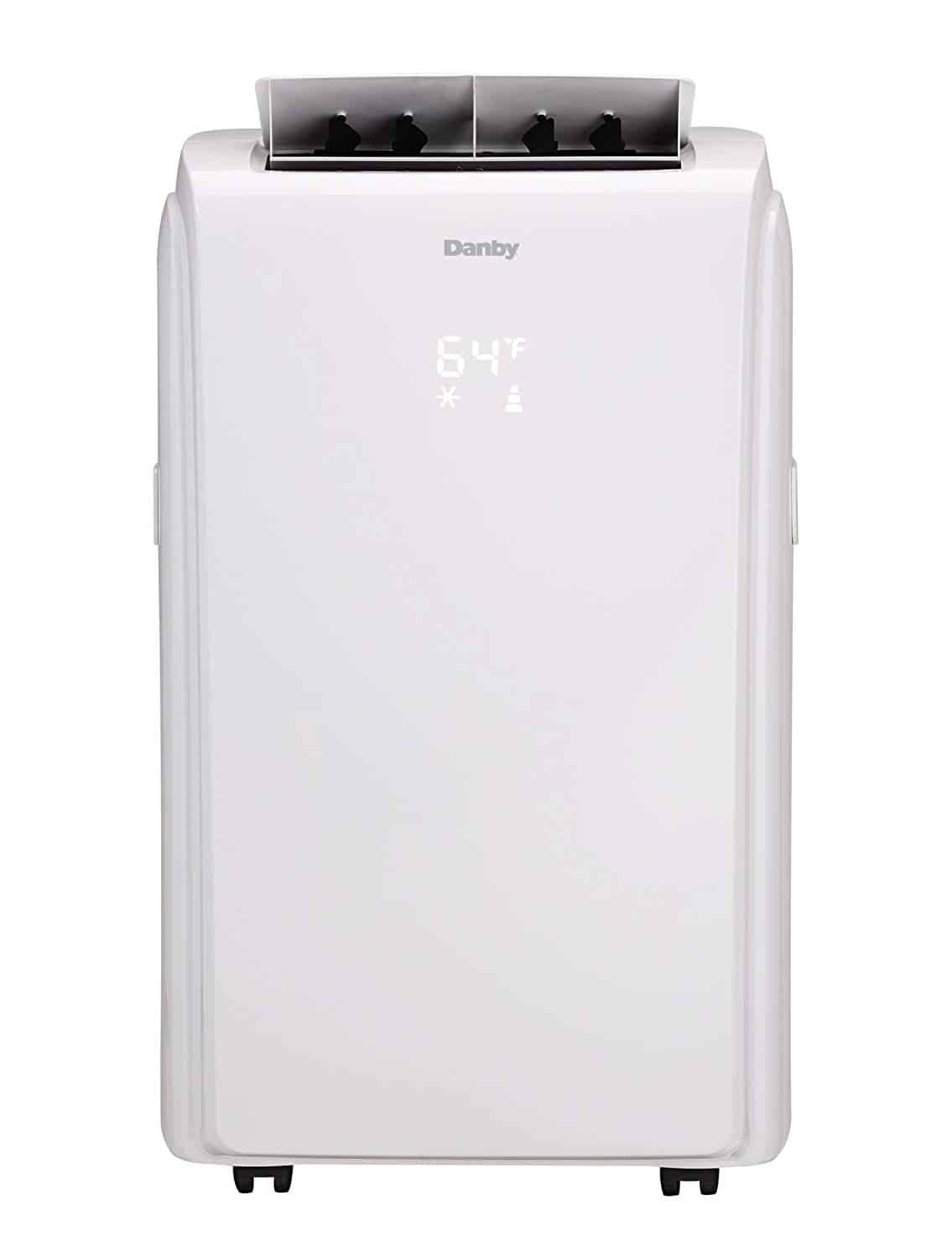 amazon
There are mixed reviews for Danby conditioners with the majority being on the plus side. Reviews confirm that the units are solid and extremely easy to set up. However, you should check reviews for the particular model you are planning to buy.
Friedrich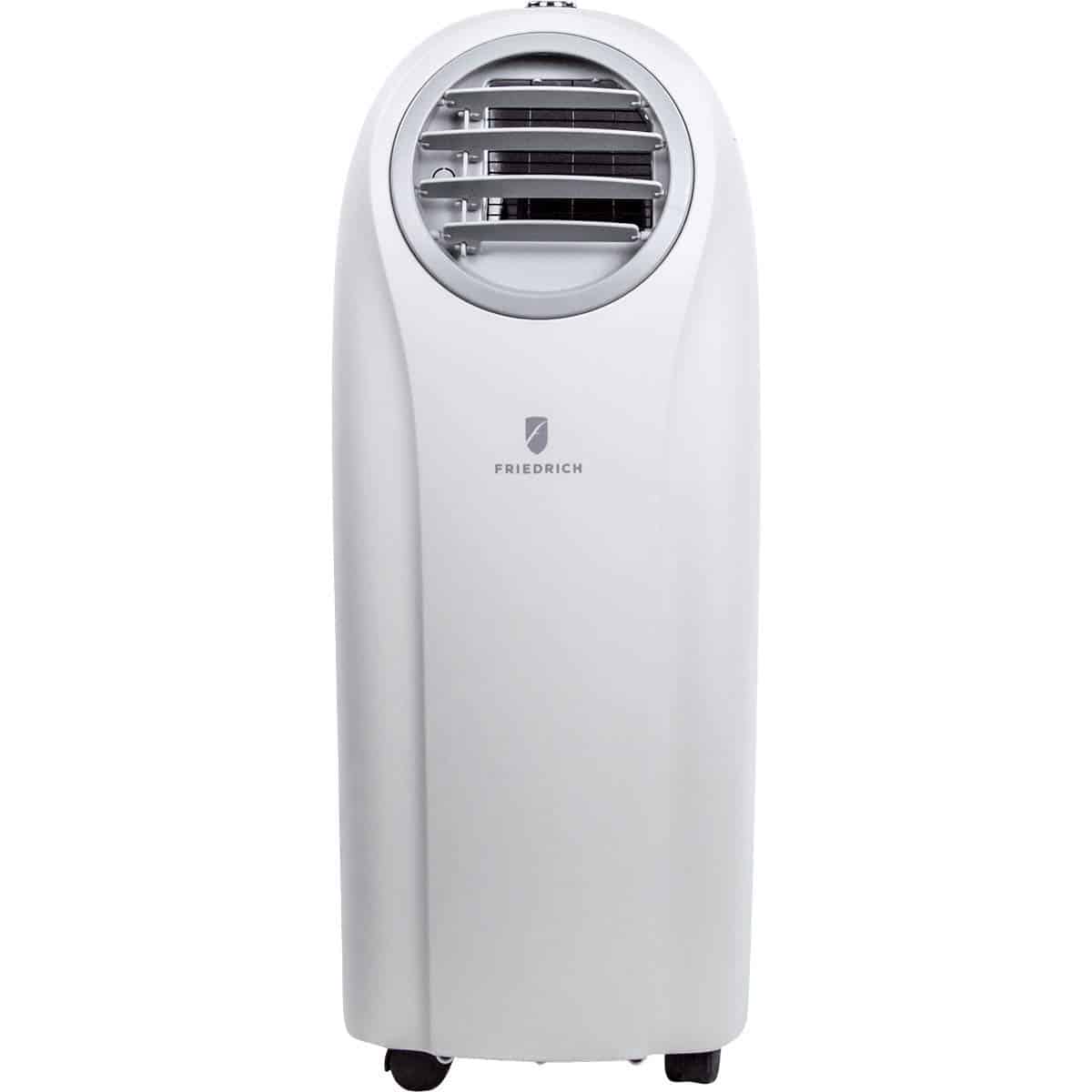 amazon
These air conditioner units are known to cool large areas effectively in extremely small amounts of time. However, the cooling efficiency depends on the model you buy. Mostly, Friedrich claims all its models make less noise than other counterparts.
Avallon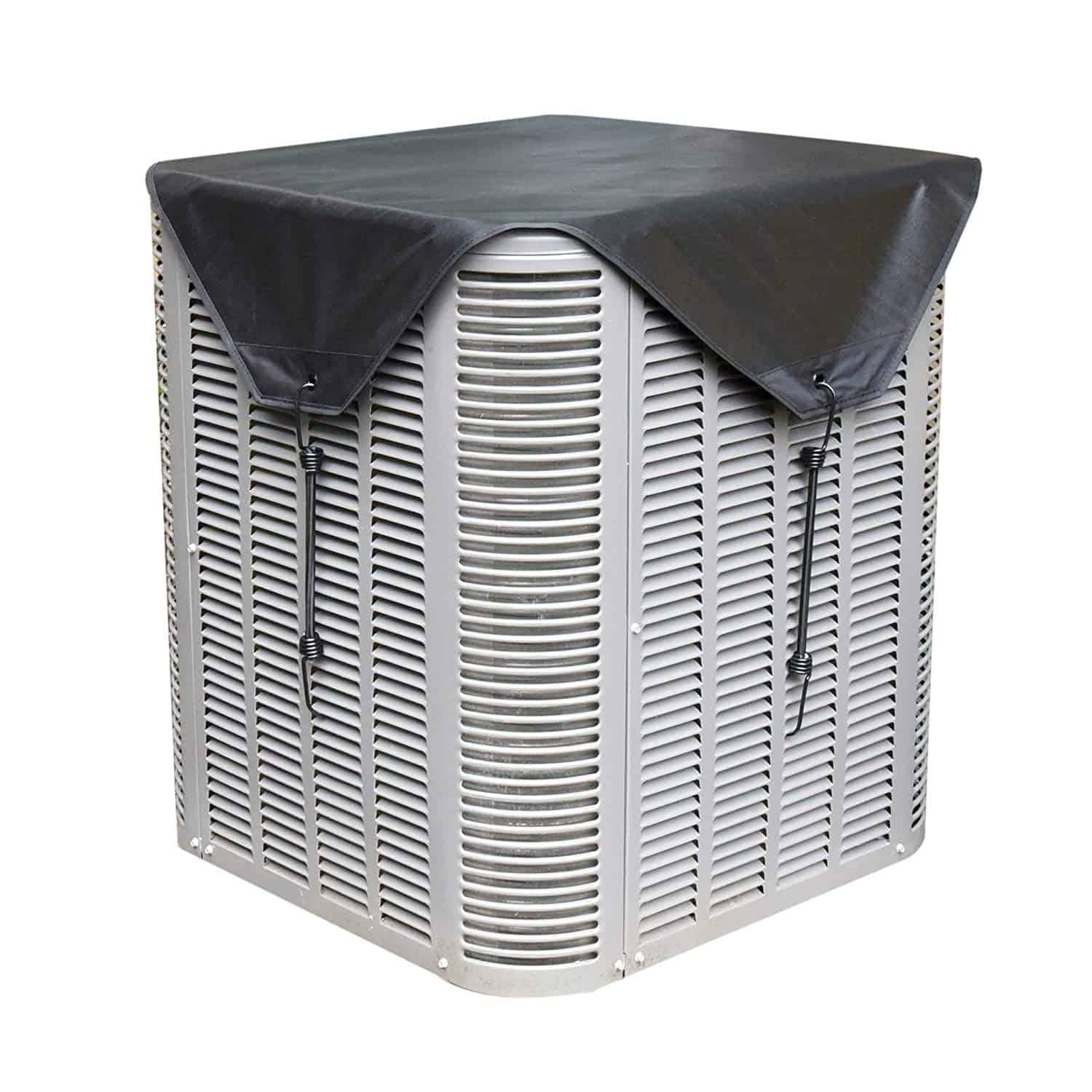 amazon
There are many models of portable conditioners and an AC/Heater combo models that have received excellent reviews from this manufacturer. The units are aesthetically sleek with effective cooling of larger spaces than advertised. Also, these units do not make much noise.
EdgeStar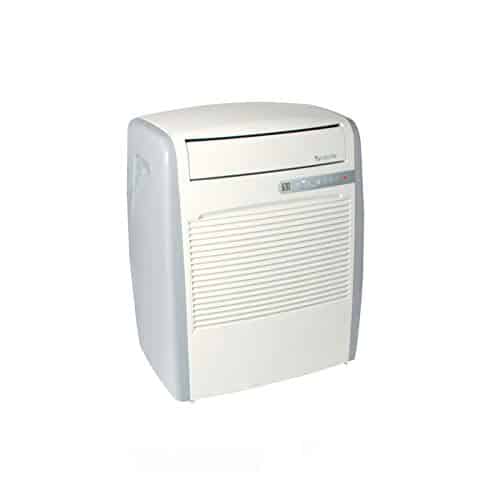 image via amazon
They are the leading manufacturers of portable conditioners. The units provide excellent cooling with less noise. There are different levels of BTU offered so you can choose one as per your needs. These AC units are also reasonably priced with an excellent customer service.
Koldfront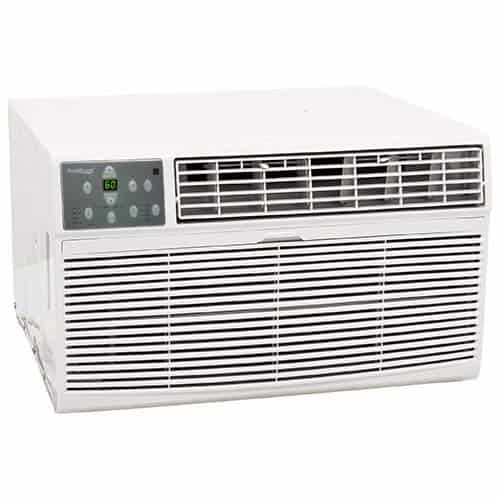 amazon
They are the leading manufacturers of portable conditioners. The units provide excellent cooling with less noise. There are different levels of BTU offered so you can choose one as per your needs. These AC units are also reasonably priced with an excellent customer service.
Frigidaire
image via amazon
They are a top manufacturer for window units and dehumidifiers. However, they receive mixed reviews for portable units. Their units tend to be easy to use and install. Also, many people claim the units effectively cool a large area in a short time.
Conclusion
Quality is important, as is ensuring you buy your unit from a known brand. This might help you save money in the long run as you will not have to buy another for many years to come. In addition, you must carefully select a portable air conditioner considering each factor as per your requirements.