*This post may contain affiliate links. As an Amazon Associate we earn from qualifying purchases.
When it comes to air conditioners, many homeowners swear by their Trane air conditioner. That's because Trane knows exactly when they are doing when it comes to designing and engineering air conditioners that blow the competition away. Oh, and keeping you cool at the same time.
So what is it that makes Trane air conditioners a cut above the rest?
Well, if you are looking for an AC unit and just don't know which one to get, you'll be glad to have happened upon this Trane air conditioner review today. But before we look at the best Trane air conditioner you should get for your home, let's look at Trane as the company first. After all, by knowing who makes these fabulous air conditioners, you'll know the pedigree of the AC unit that's keeping your home cool and inviting.
  TRANE INCORPORATED
​
100 Years of Heating and Cooling Homes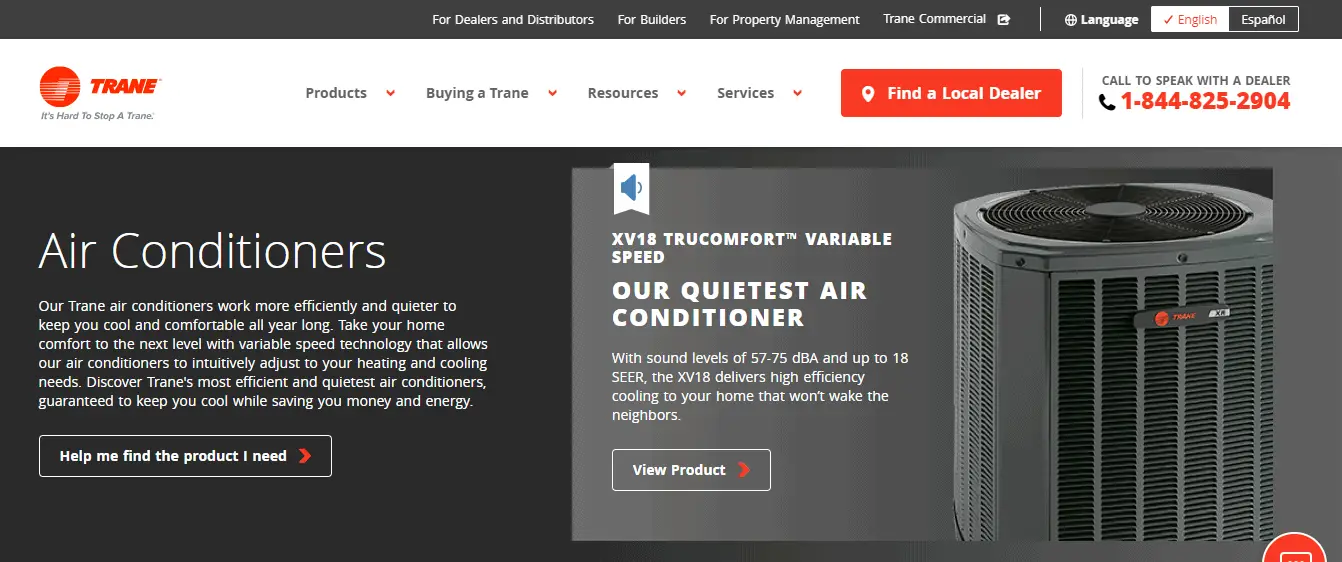 visit website: www.trane.com
Trane Incorporated is a manufacturer of heating, ventilating, and air conditioning (HVAC) systems. Incorporated by father (James) and son (Reuben) team in 1913, Trane has been known as an industry leader and innovator ever since.  Trane Inc. is a subsidiary of the global giant, Ingersoll Rand, and is also the successor company to the American Standard Companies.
Trane Inc. makes heating HVAC systems under the Trane and American Standard brand names. And both are very reliable premium air conditioners if I may say so.
As for headquarters, Trane has theirs in Swords, Ireland. That, perhaps, is the reason they are on the cutting edge of HVAC technology – both on the consumer and commercial levels.
The Trane Air Conditioner Review – A Brief Overview of this Top-notch Air Conditioner
Trane has been making high-performance central air conditioning units for a long time. Units that help maintain comfortable temperatures in your home in all seasons. With Seasonal Energy Efficiency Ratings of up to 22, you can trust a Trane air conditioner to help you save on your energy bill. This puts Trane air conditioners at the top of the best air conditioner hierarchy.
[amazon box="B00LMHH4CM,B01IDQTD6Y,B01BP8FMPS" grid="3″]
DESIGN AND ENGINEERING
When it comes to design and engineering, Trane air conditioners have a whole lot more going for them than just good looks. Featuring aluminum coils that incorporate fins, you can expect enhanced airflow and fewer leaks as compared to copper coils. As for the refrigerant, Trane has moved from the chlorine and Bromine-based refrigerants that are harmful to the environment and uses R-410A.As it often goes with innovators like Trane, their products always aim at making life easier. That's exactly what you get from a Trane air conditioner, especially with their innovative TruComfort features. This is a feature that is designed to efficiently reduce humidity as they have longer run times at lower speeds (as compared to other ACs). This means they are better equipped to dehumidify a room than their competitors.One fear many consumers have when looking for a powerful air conditioner is noise. Let me quickly allay your fears in this regard concerning Trane air conditioners. Thanks to impeccable engineering and a great cover that insulates sound well, Trane air conditioners have an average noise level of 70.1 dB, making them lower than the industry average of 71.25 dB. Bringing it closer to home, it simply means you can enjoy a good night's sleep or enjoy an evening in front of the telly without being annoyed by the noise of your Trane air conditioner.
COMMUNICATION
If you are looking for a modern air conditioner that is future proof, then getting a Trane air conditioner is the best thing you can do for yourself and your home. The Trane line of air conditioners features ComfortLink II communication technology, a proprietary technology that makes the air conditioners smart. ComfortLink II allows you to control your Trane air conditioner remotely from your tablet, smartphone, or any other smart device. However, to fully utilize it, you will have to unlock some advanced features by paying a monthly subscription.
WARRANTY INFORMATION
When it comes to warranties, we wish Trane could have been more innovative in this department as well. Trane air conditioners, sadly, come with industry standard warranties – which are actually not bad at all. For instance, the Trane XR series central air conditioners come with a 10-year warranty, while the XL and XV models receive a 12-year cover. But that is if you register your Trane air conditioner within 60 days of installation.Every Trane air conditioner also comes with a 10-year warranty on the outdoor coil and other internal components, something most AC manufacturers offer. Failure to register your Trane air conditioner will shorten the warranty on the compressor and parts to 5 years.Now that you have a better understanding of what you are getting when you get a Trane air conditioner, let's look at some of the most popular and reliable models you can choose from.
  THE BEST TRANE AIR CONDITIONER
​
3 Models You Need to Know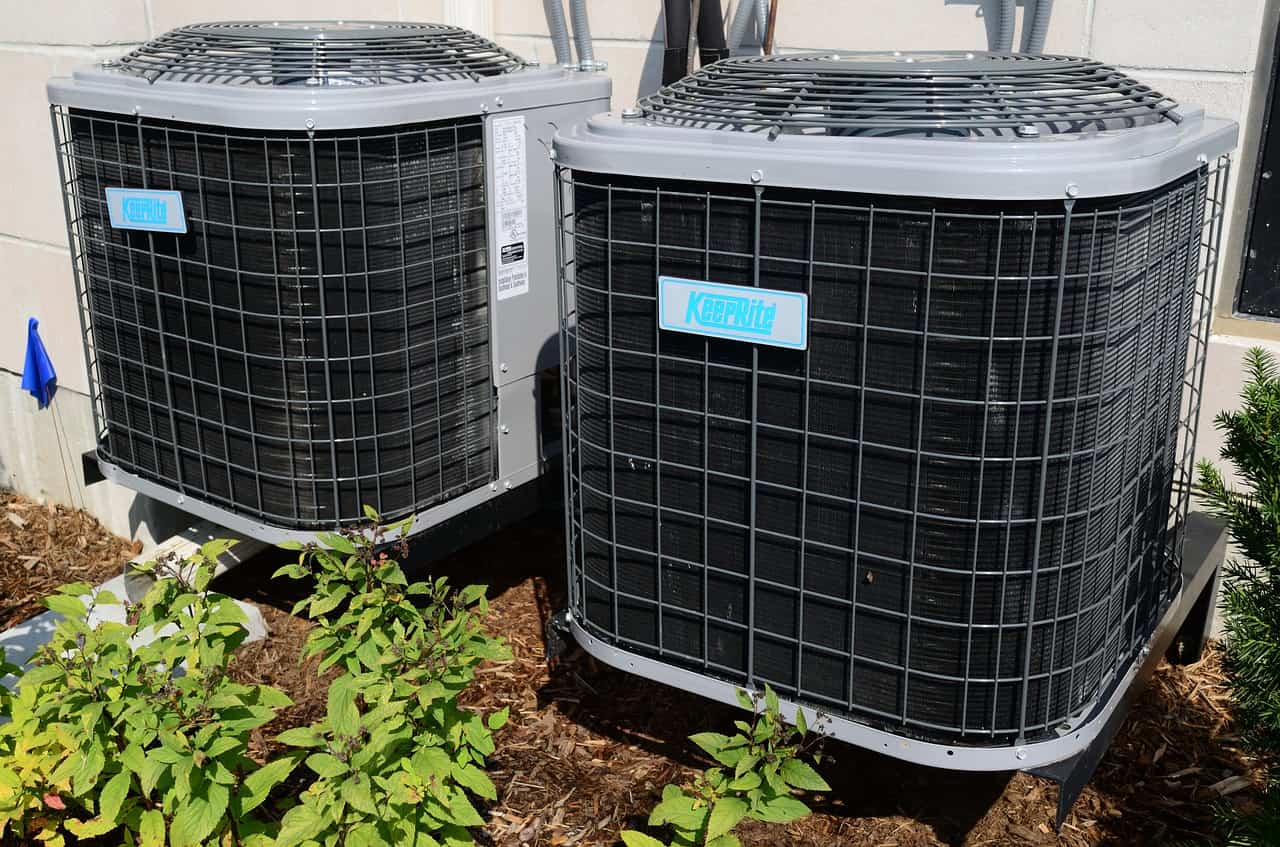 image via Pixabay
Ready to bring a Trane air conditioner home?With such a vast product line, it can be quite confusing to know which model to pick. Don't worry, keep your cool, and read on. Below are some of the models that you can depend on to turn your home into a cool oasis no matter the blazing hot temperatures outside. One thing that makes these Trane air conditioners stand out from the competition is the great value for money they offer.
1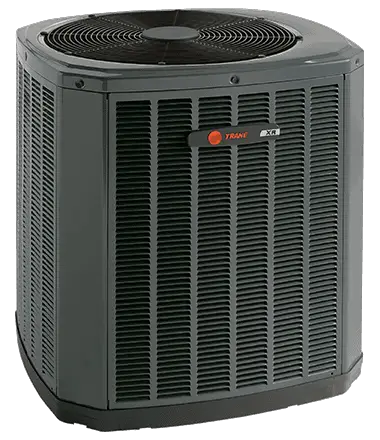 Image via Trane
The Trane XR13 is a single stage compressor air conditioner that has a SEER rating of up to 14.5. This means the unit will efficiently and effectively heat up your room in no time and save you a couple of bucks in utility bills while doing it.
Some things to look forward to in this popular Trane air conditioner include a robust and advanced technology Climatuff compressor, a Spine Fin outdoor coil, and a sound insulator. These are components that ensure smooth running, efficiency, and low noise levels. Speaking of sound, the Trane XR13 comes with an integrated fan system that not only helps with efficiency but also does a good job at noise reduction.
As or durability, the Trane XR13 comes with baked-on powder paint that helps prevent rusting of the body while the base pan is non-corrosive thanks to DuraTuff technology that prevents, apart from rust, warping and cracking.
This superb Trane air conditioner is definitely one to look out for whether you're looking to augment your current HVAC system or the only one you have for your room. The only downside is that the Trane XR13 doesn't come with ComfortLink II communicating technology.
2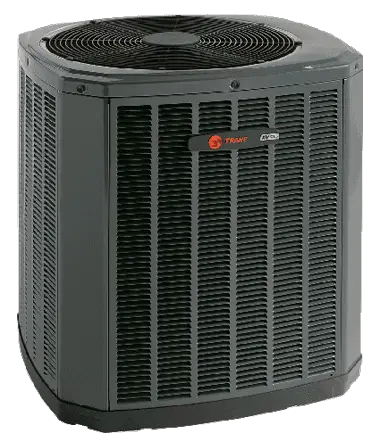 Image via Trane
If you are looking for a variable-speed air conditioner, the Trane XV18 is it. This Trane air conditioner has a SEER rating of up to 18. And thanks to its ClimaTuff variable speed compressor, sound insulator, and an integrated fan system, this particular Trane air conditioner is as quiet as a ghost as it only registers a mere 55 decibels of noise.
The Trane XV18 features an aluminum Spine Fin coil which helps provide optimal heat transfer while keeping the coils corrosion free. Installation has never been easier as the Trane XV18 features a simplified 2-wire connection that makes installing easy.
Durability is another advantage that this Trane air conditioner will bring to your home as the galvanized steel louvered panels come coated in with corrosion resistant powder paint and the DuraTuff base pan that is widely known to be amongst the best on the market.
The Trane XV18 comes equipped with ComfortLink II communicating technology. This means the components can communicate for increased efficiency. It also means the system can self-diagnose when something goes wrong. This communication technology also enables you to communicate with your air conditioner via your smart device.
For keeping your home nice and cool, this is one of the best air conditioners you can employ. And the cherry on top is that this Trane air conditioner is Energy Star certified. So you can definitely trust it when it comes to efficiency and savings.
This Trane air conditioner may be pricey, but it will definitely pay you back in savings on your utility bill and also the unit's durability.
3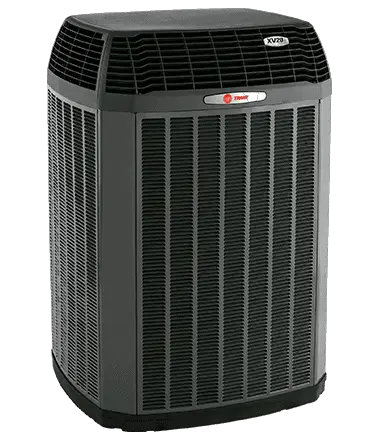 Image via Trane
The Trane XV20i is one of the best air conditioners made by Trane. This is a high-efficiency air conditioning system that offers up to a whopping 21 SEER performance. The reason this Trane air conditioner is so efficient is because it uses dual compressors. This setup (of a smaller compressor coupled to a larger one) maximizes efficiency by consistently operating with the smaller compressor and only switches to the larger one when the system detects a drastic temperature change. With this system, it's like having 2 units in a single housing unit.
No matter your room size, you'll be glad to know that there is a Trane XV20i with enough power to keep it cool as it comes in 4 different sizes, namely a 2-ton, 3-ton, 4-ton, and 5-ton unit. The Trane XV20i also features, apart from the dual compressor, an adjustable fan motor, and a well-designed compressor sound insulator that do a great job of ensuring that the AC unit runs quietly.
For increased efficiency and ease of use, the Trane XV20i is also equipped with Trane's proprietary technology, the ComfortLink II system. Apart from enabling the components within the Trane XV20i, this system can also connect to your smart device so you can easily adjust the air conditioner's settings remotely. This makes it so you arrive to an already chilled house. The ComfortLink II technology also helps prolong the life of the AC unit as it ensures that the unit is always operating at its optimum level.
As with every Trane air conditioner, this model is also built to last, thanks to the galvanized steel cabinets, a rustproof base pan, and zinc-coated screws and fasteners. Add a powder-paint finish and you have a Trane air conditioner that will be as durable as the best of them – maybe even so.
If your pockets are deep enough (air con only) for an AC unit, then this is definitely the Trane air conditioner to invest in.
  THE BEST TRANE AIR CONDITIONER
​
The Best Trane Air Conditioner for Your Home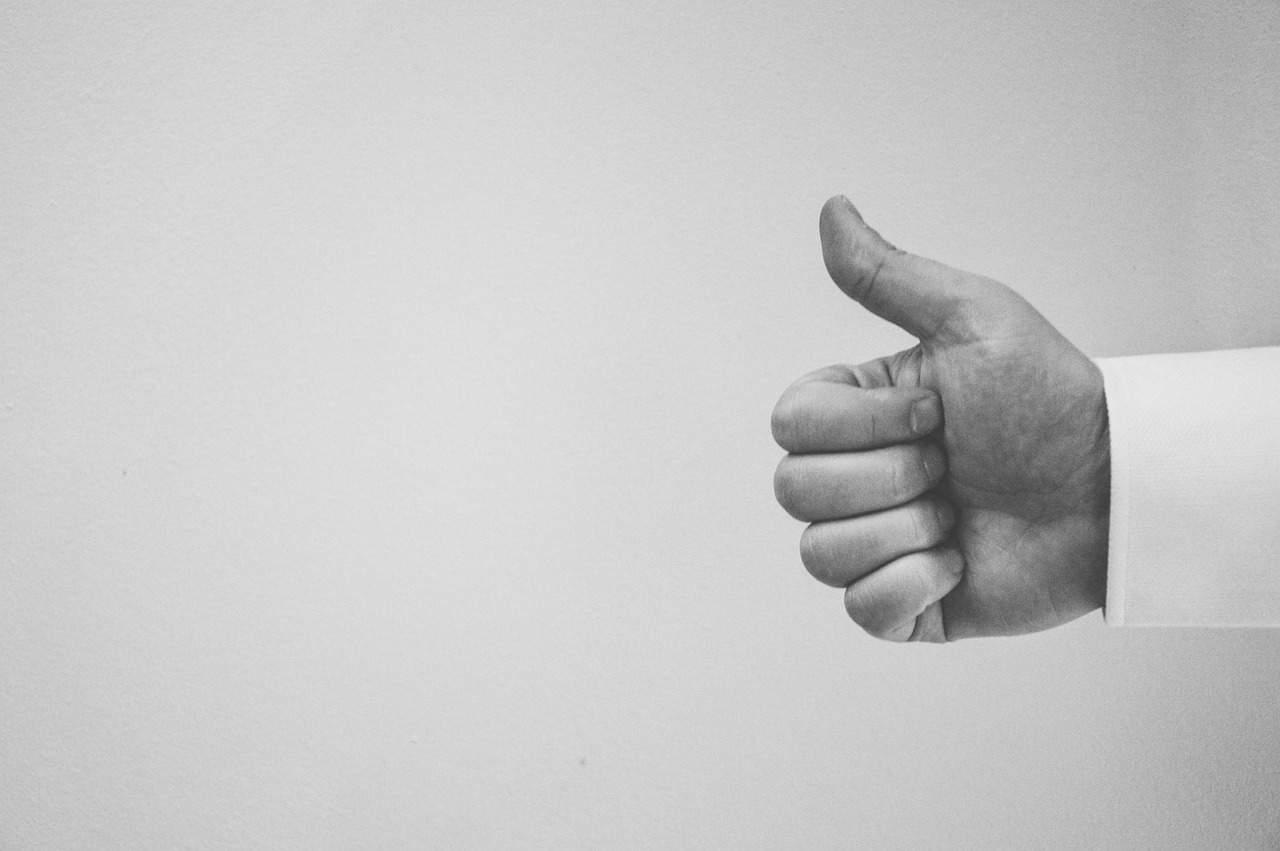 image via Pixabay
The search for an exceptional air conditioner should not be a difficult task. That's because Trane has made it easier for you by designing and engineering excellent air conditioners that are rated among the best on the market. Your search for a cooling system should end here – with a Trane air conditioner.
And if you are struggling to make up your mind as to which Trane air conditioner you should have installed in your house, you should consider the Trane XV20i. Although it may be a pricey unit that commands a premium in the region for the unit alone, it definitely is worth the investment. However, if budget is an issue, perhaps you can settle for Trane XR13.
Whichever Trane air conditioner you opt for, one thing is certain – it will keep your home nice, cool, and comfortable for years to come.