*This post may contain affiliate links. As an Amazon Associate we earn from qualifying purchases.
With the weather getting warmer every year, places that traditionally are not hot duringthe summer have been sweltering. In many older buildings in cities like San Francisco, Seattle, or other areas near in the mountains or oceans, may not have air conditioning.
Fortunately, instead of relying on open windows and fans to stay cool, many air conditioners that are Air-Con brands can be hung on the wall to cool your apartment orhouse.
What are Wall Air Conditioners?
If you're shopping for an air conditioner for an apartment or house that doesn't have central air conditioning, then you have a choice between window, through-the-wall air conditioners, and wall air conditioners.
Through-the-wall air conditioners are units that vent the rooms hot air through the back of it, so they need to mount through the wall to the outside of the house. A window AC unit vents the hot air from the sides, as well as the back of the unit.
However, some wall air units connect to a compressor outside and run lines from the unit inside of the house or apartment to the outside compressor to cool down the living space. There is still some installation they require to connect to the outdoor unit, but it is minimal.
Who Makes Wall Air Conditioners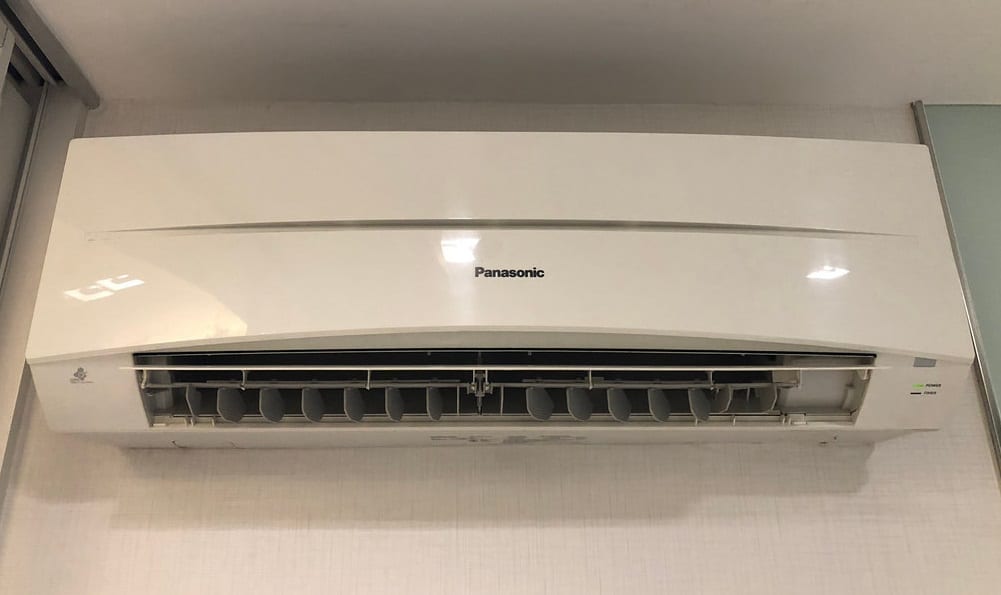 Image CCO via Flickr
Several companies manufacture these wall units that are in homes all over the world. Many Asian companies build these smaller units, including:
Daikin
Toshiba
Samsung
Panasonic
Hitachi
LG
Some other companies also distribute these units, including Air-Con International, whichis a small company that distributes Air-Con brands.
What are Air-Con Wall Air Conditioners and How Does it Work?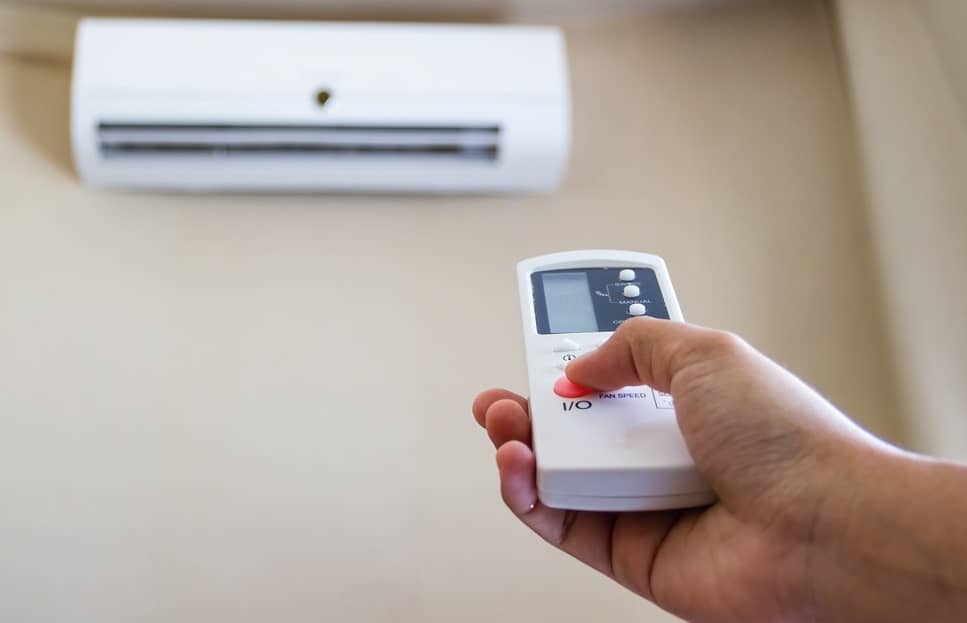 Image CCO via Flickr
Air-Con distributes wall AC units that are also known as ductless mini-split or multi-split air conditioning units. They are a small company out of Pompano Beach, Florida that has been in business since 2003 and became a corporation in 2013.
Along with distributing AC units, they also provide heating, ventilation, and air conditioning service in the Pompano Beach area. Aside from distributing AC units under their name, they also distribute Daikin mini split ductless air conditioning units.
Ductless split AC units work by taking in the warm room air through an intake in front of the indoor unit and moves it over the coils to cool it. The refrigerant runs from the outdoor unit to the inside unit through a conduit to the coils. The pipe also contains a condensation drain line and a line for the electrical power.
These lines connect to the outdoor unit, which is a condenser/compressor through which the indoor hot air vents. The power of the unit will depend on the size of the room and the number of BTUs of the unit. BTUs or British Thermal Units tell how much warm air the unit can remove from the room in an hour. The more BTUs the unit has, the colder the air will be.
However, it is important to buy the right size unit because you will waste money if a unit is too big or too small. If the unit is too small, it will continuously run, which increases the amount of your energy use thus your electric bill. If the unit is too big, then it will run inefficiently and not properly dehumidify a room. By cycling off and on too much, it can also wear out the unit faster.
Measuring Rooms for BTUs
You'll need to measure the rooms where you're installing the indoor units, so you know how many BTUs it requires. BTUs are not an exact number, so knowing the size of the room is important. If your house was remodeled or built for you, then you should have that information from the builder telling the size of each room.
If not, you can find out by measuring the width and length of each room, then multiply those two numbers together. So, if a room is 10-feet long by eight feet wide, then the room is 80 square feet. 8 x 10 = 80. A 10-feet x 10-feet room would be 100 square feet.
The number of BTUs for units are estimates because each dwelling will have differences that are not taken into consideration. For instance, the insulation will be better in some apartments and houses than they are in others, the number of windows, the treatments on them, and whether the windows face the sun could also be factors affecting the BTUs.
For rooms that are:
100 to 150 sq. ft. look for units with 5,000 BTUs
150 to 250 sq. ft. = 6,000 BTUs
250 to 300 sq. ft. = 7,000 BTUs
300 to 350 sq. ft. = 8,000 BTUs
350 to 400 sq. ft. = 9,000 BTUs
400 to 550 sq. ft. = 10,000 BTUs
For rooms larger than 550 square feet, here is a chart that tells you how many BTUs that are necessary by clicking here.
Air-Con also distributes multi-split units, as well as mini-splits. The primary difference in them is that the multi-split units allow for setting different temperatures in different rooms. So, if your elderly mother is living with you, she can turn up the temperature in her room, and the other rooms in the house can be at cooler temperatures.
What Makes Air-Con Wall Air Conditioners Unique?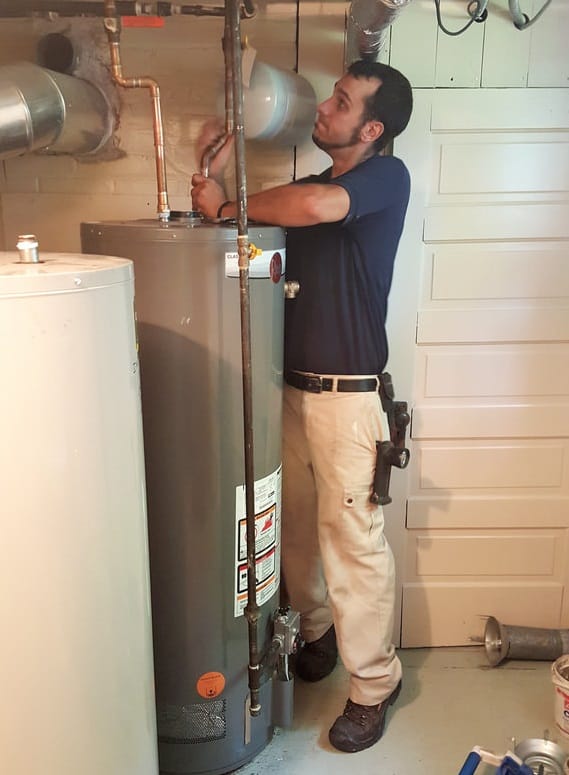 Image CCO via Flickr
Most of the air conditioning companies that manufacture or sell ductless split air conditioners just have mini-splits and do not sell multi-split units. While mini-split ductless AC units can be set up to cool an entire house, they usually only have one thermostat, so the temperature set in one room is the temperature in all rooms.
Air-Con sells multi-split units in which the person can set the temperature in the room. So, if someone doesn't want their AC unit to cycle on until the temperature reaches 80 degrees Fahrenheit, they can set it that way, while the rest of the house or apartment may cycle on at 76 degrees Fahrenheit.
Even though there is only one outdoor unit with a multi-split ductless system, there can be indoor units in several rooms. So, you could have one in the living room, bathroom, and three bedrooms in an older home that doesn't have central air conditioning.
With this type of system, you don't need to install ductwork throughout the house, which can save thousands of dollars when installing an AC system in your home. To determine how many BTUs the multi-split system would need to have, you add the square footage of each room of the house together to get the total.
So, if your home has 2,500 square feet, according to the chart, you would need a unit with at least 34,000 BTUs. Also, another unique feature is that the mini-split and multi-split units not only cool rooms, but they act as a heat pump and heat your home through them as well.
When the weather cools off, the system can be set to reverse the process to provide heat from the outside air to the indoor units. Although most older homes have furnaces, if they don't have ducts, then they don't have central heat. The mini- or multi-split units can work with the heaters to make your home cozy when it's cold outside.
Pricing
This type of air conditioning isn't cheap, but they are more efficient than central heating and air systems. They can reduce energy use by up to 30 percent because cool or hot air isn't lost through the ducts as it would be through a centralized system. However, they are more expensive than portable air conditioners, window, and through-the-wall AC units.
The 12,000 BTU Air-Con mini-split unit shows the list price as $$ at one online retailer, a 9,000 BTU system has a list price of $$, while a 30,000 BTU system is listed for $$$. If you're interested in a multi-split ductless system, the Air-Con 18,000 BTU system is $$$ list price, while the 24,000 BTU system is $$$.
Of course, many online retailers like Wayfair and Amazon have them at a discount, so you won't need to pay list price. For instance, Wayfair has the 12,000 BTU mini-split system on sale at $$ and the 24,000 BTU multi-split model for sale at $$$. Amazon sells the 12,000 BTU unit for $$ plus shipping.
Public Perception of Air-Con AC Units
Image CCO via Flickr
The public perception for Air-Con mini-split ductless AC units is good. Out of 20 reviews on Amazon, a 12,000 BTU unit received a star rating of 4.2. About 80 percent of responders thought the unit was great because it was quiet and did a good job keeping rooms cool.
One responder wasn't happy because the compressor didn't work, and another gave it a one-star rating because it didn't cycle off like he felt it should. However, his unit might have been too small for the size room he was trying to cool.
A review website for air conditioning systems, PickHvac.com, considers the Air-Con brands to be moderately priced and standard, rather than a premium, brand.
Closeupcheck.com complimented the 12,000 BTU mini-split Air-Con unit for having a quiet, compact design and features like:
A sleep mode in which the system operates silently.
An advanced inverter that keeps rooms at a consistent temperature.
A 24-hour timer.
Seven fan speeds on the indoor units.
Auto defrost.
Automatic self-cleaning that makes the unit easy to maintain.
Auto restart.
The site named it as number six out of the best nine mini-split air conditioners for 2018.
How it Compares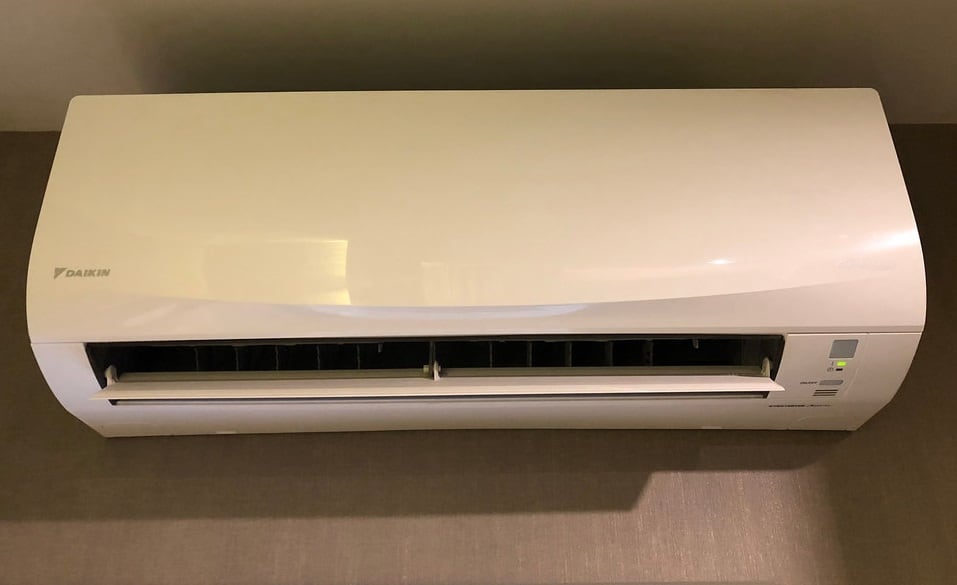 Image CCO via Flickr
The Air-Con mini-split ductless units have several competitors, though it is difficult to pick just one because the company, Air-Con International, doesn't manufacture their systems. They contract with other companies like Hitachi and Toshiba to make the units and add their name to them. Then they sell and are responsible for the distribution of the units carrying the Air-Con name.
However, since they are considered by some reviews to be a standard brand, one of their direct competitors is Pioneer, their WYS012-17 is also a 12,000 BTU mini-split ductless system. Despite having many more reviews on Amazon, over 530 of them, they have a rating of only 4.3 stars.
Reviewers made a note of it being a good value, and it was easy to install and worked well in their homes. However, about 10 percent of the owners gave it a one-star rating because the system died after one purchaser had it for 30 days, and it took another buyer 10 weeks before it began to operate as expected.
Another reviewer loved the system and gave it five stars even though it wasn't pre-charged with refrigerant. These systems are comparable to each other in features, except the Air-Con gives an output of 13,000 BTUs in heat mode, whereas the Pioneer may be more popular, it only produces 12,000 BTUs of heat.
What We Think
If you're going to install a wall air conditioner in your home to cool it down in the summer, then a mini- or multi-split system from Air-Con could be the best way to go. Unlike portable, window, and through-the-wall units, they provide heat as well as cool down your house when it is hot outside. Yes, they do cost more, but you get more from them.
Also, the units compete very well with other brands in their category. While they may nothave the name recognition of a Pioneer, Toshiba, or Hitachi, Air-Con matches their features and quality very well, and, as in the case with the Pioneer system, they are usually less expensive. The Pioneer 12,000 BTU unit sells for $$, but the Air-Con is only $$ plus shipping.
Fewer companies manufacture or distribute multi-split ductless systems, but Air-Con brands carry one for people who want to let roommates, older children, or guests control the temperature in their rooms without changing the temperature throughout the house.
Besides, being able to set the ac unit on sleep could help parents keep their younger children comfortable at night without being too cold or hot during the middle of the night. If you're looking for an air conditioning system for your home, then we recommend buying the Air-Con mini- or multi-split ductless systems.
Recommended For You
[amazon box="B003YK19QW,B00JKQZ1YA,B00SMMZC88, B06Y4BGWZ1″ grid="4″]